Find Your Domain
Every great project deserves the perfect domain name. Choose from hundreds of extensions to get started.
hostLX is a prominent provider of Domain services offering fully automated domain purchases including optional whois protection*, email hosting and free advanced DNS management.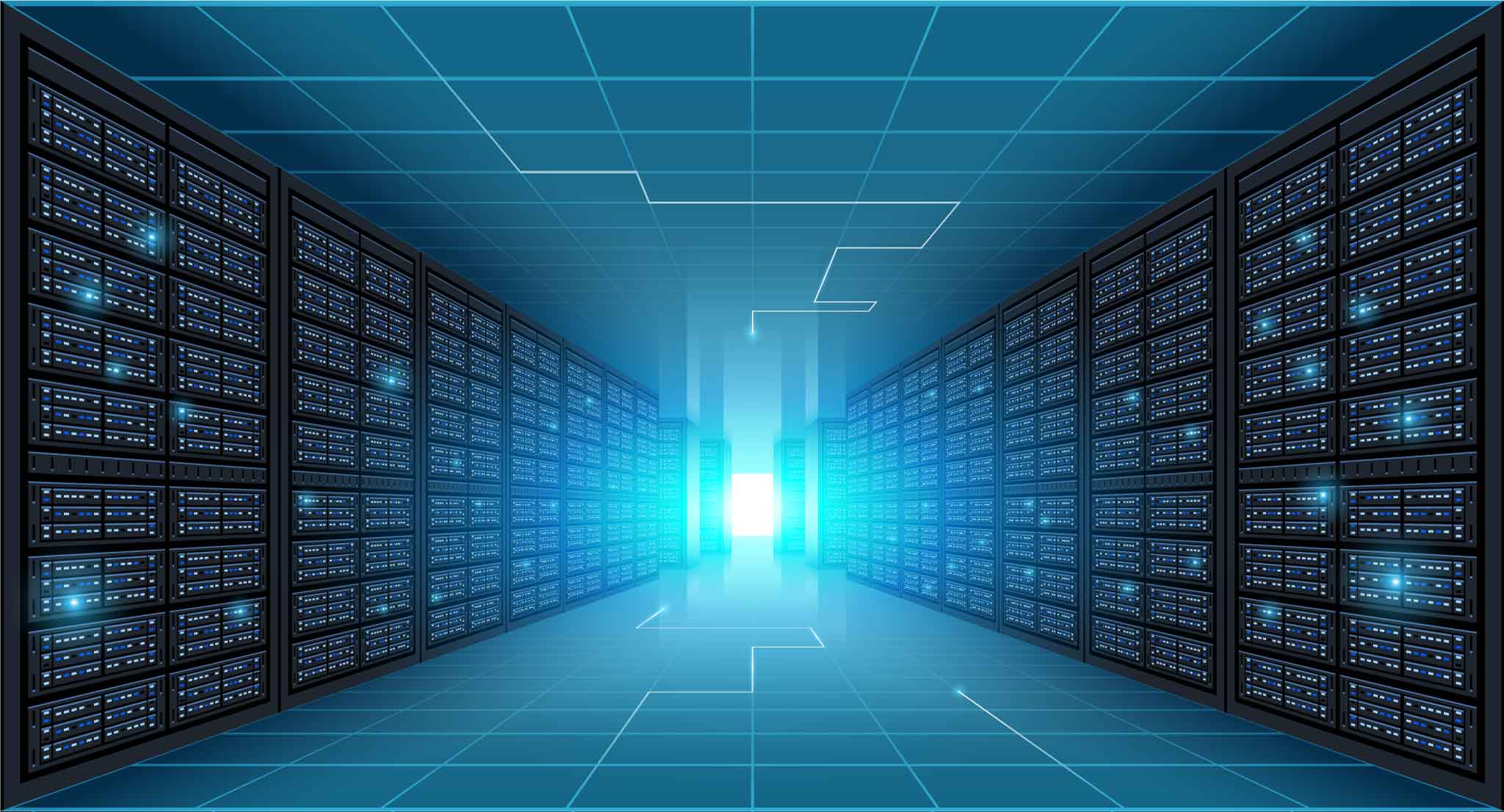 Powerful web hosting solutions
Get performance, security and reliability of your services with us.
High Performance Reseller Hosting
Sell directly to your own clients, set your own prices and package specifications and keep all the profit!
Managed XEN VPS
Fully managed XEN VPS powered by cPanel®, starting at just $25/month
High Performance
Fully Redundant
Secure Infrastructure
Faster Activation
Dedicated Support
Fully Managed
Managed Dedicated Servers
Dedicated servers with cPanel powered by Intel Xeon® Processors. Custom configurations are available upon request.
Dedicated Servers

| CPU Model | CPU Cores | CPU Speed | ECC Memory | Storage | Monthly Price | |
| --- | --- | --- | --- | --- | --- | --- |
| Intel Xeon E3 1225v2 | 4C / 4T | 3.2 GHz | 16 GB | 2x 2 TB SATA3 | $99 | Order Now |
| Intel Xeon E3 1225v2 | 4C / 4T | 3.2 GHz | 32 GB | 4x 2 TB SATA3 | $149 | Order Now |
| Intel Xeon E3 1245v2 | 4C / 8T | 3.2 GHz | 32 GB | 6x 2 TB SATA3 | $199 | Order Now |
| Intel Xeon E5 1620 | 4C / 8T | 3.6 GHz | 32 GB | 2x 3 TB SATA3 | $249 | Order Now |
| Intel Xeon E5 1650 | 6C / 12T | 3.2 GHz | 64 GB | 4x 3 TB SATA3 | $399 | Order Now |
Frequently asked questions
Pre-sales questions
Will you transfer my website from another host?
If you run websites on cPanel on your previous host, our team will transfer your backups including your website, emails and data from your old web host (up to 50 cPanel accounts) and restore them on our servers.
Do you provide an uptime guarantee?
Yes! We provide 99.9% uptime guarantee with all of our shared hosting services. You can run your favorite apps on our servers with confidence.
Do you backup my services regularly?
Yes! We take daily backups of our full server for disaster recovery purposes. We don't restore backups on demand. However we can restore a full account backup within previous 10 days data at $10. Please remember that your data is your responsibility and we strongly encourage you to take frequent backups of it.
Can I upgrade/ downgrade services?
Yes. Your accounts can be upgraded/ downgraded any time from billing portal by following few steps. Your account will be modified according to your needs instantly after making payment clear.
Do your server locations fully redundant?
Yes, We offer a 99.9% uptime with full hardware & network redundancy to keep your services online.
Which PHP & MySQL Versions do you offer?
We use CloudLinux along with CageFS and PHP Version Selector. You can select and change the PHP Version for your cPanel account, we offer versions from 5.4 to 7.xx. And We use MariaDB 10 which is equivalent to MySQL 5.6.
Do you offer a money back guarantee?
Yes! If you are not satisfied with our service & support, You are eligable for a refund for the first 96 hours of your order. Please open a ticket sales/billing ticket for refund.
What happens if my account exceeds resource limit?
Your account will be suspended automatically to avoid an unexpected over usage charge. You may contact us to purchase/ get more resource limit as required or wait until the next billing cycle to be unsuspended.
Billing & Payment
How long does setup takes?
Orders are setup and provisioned instantly for shared hosting, wordpress hosting & reseller hosting unless your order is flagged by our fraud prevention mechanism or we are out of stock. VPS & Dedicated servers requires up to 12 hrs to get activated after confirming the order.
What payment methods do you accept?
We accept Paypal, Credit/Debit Card (Local or International), DBBL Nexus, bKash and Bank Deposit.
How will I get billed ?
We normally bill monthly and yearly in advance, starting from the date of your first invoice with us. Please contact us if you wish to pay quarterly or binially or more.
Can I purchase a dedicated IP for my account?
Yes, you can. The cost for additional IPv4 addresses is $4.00 per month each. Additional IP addresses can be purchased while ordering. contact us for help.
Technical
Which operating systems are supported?
We use Cloudlinux OS to all of our shared hosting and reseller hosting servers. VPS and dedicated servers have multiple choices of OS to install.
What's my shared hosting account's resource limit?
Resource limit varies with different plans. Please check our packages for more info.
Which server locations do you offer ?
We offer multiple locations and server varients EG: Dallas, TX; Tampa, FL; Canada; Singapore; Germany and Bangladesh.
Can I run Docker on my hosting account?
Yes, Docker is fully suported.
Support
How you provide customer support?
We only provide support via customer portal ticket system. we usually respond to any support ticket within 3 hours. However, Our customer portal will allow you to login to your hosting control panel and domain management system and some self services without contacting us.
What is the support ticket reply times?
We will try our best to reply your ticket as soon as possible. We maintain an average response time of 60 minutes from the ticket opening time.
Privacy
Do you maintain data privacy?
hostLX does not collect/ re-use/ sell your data in any way. We can share your data to anyone else only if you permit us to do so, or with a valid court order from proper law enforcement agencies.
Can I transfer my data to another company?
Yes, your data is your property after all. If you need to transfer your data to another host, please don't hasitate to contact us. We will compress it for you to migrate it with no hassle.
Do you provide full domain control access?
Yes, we do. You can modify your domain's settings, Unlock it for transger, Get EPP code from hostLX customer portal.
What is your terms of services?
https://hostlx.com/legal
What is your privacy policy?
https://hostlx.com/legal
Legal
Are there any restrictions on what I can host?
Hosting pornography websites, SCAM websites & Unauthorized product sales website will lead you to suspemnsion without any prior notice. Complete Terms & conditions can be found here: https://hostlx.com/legal
What happens if I send SPAM?
Spamming is strictly prohibited. sending of unsolicited bulk e-mail (spamming) will lead you to account suspension. By accepting TOS, You agree to pay a clean up fee of $70/hour if any of our server IP addresses appears on a blacklist as a result of spam from your account.
About us
What is hostLX's mission?
Our aim is to ensure the prosperity of your project, we know that a good delivery is only possible due to our listening to you and that is what the way we work at.
How old is HostLX?
We started our mother company (URLBD) in 2011. We Provided domain and hosting services since then with the main company domain. While we've grown bigger continually & globally, We've started our new brand hostLX to serve better and compete globally.
Why choose hostLX?
Our servers are non-overloaded, optimized and run the best enterprise grade hardware. We constantly perform security auditing to ensure all our servers having latest security patches.
Where is your office located?
House: 24, Road: 2, Shekertek
PC Culture Housing, Block Kha
Adabor, Dhaka 1207, Bangladesh
What payment methods do you accept?
https://my.hostlx.com/knowledgebase/1/How-to-pay.html
Office Hours
What is your business hours?
10.00 AM- 5.00 PM
Sunday-Thursday.
Why choose hostLX
We are with you every step of the way. We guarantee 24/7/365 tech support to assist you with any aspect of your hosting experience.
Blazing Fast servers
Our servers are non-overloaded, optimized and run the best enterprise grade hardware.
Fully Redundant
We offer a 99.9% uptime with full hardware & network redundancy to keep your services online.
Secure Infrastructure
Our all infrastructure has fire and intrusion protection with enterprise networking hardware.
24x7/365 support
We are monitoring all the servers 24x7/365 days. If you ever have a problem, we've got your back!
What Our Customers Say
We've helped hundreds of clients with custom server solutions, enabling them to operate much more efficient and secure than they ever did before.
My customers didn't experience a single minute of downtime since I moved my services over to hostLX.
hostLX helped me with a professional custom server solution when my business was so rapidly growing my old system couldn't handle the load anymore.
By switching to hostLX's Anycast DNS system we were able to decrease the worldwide app latency immensely.
Looking for a custom solution?
Our technicians can provide you with the best custom made solutions on the market, no matter whether you're a small business or large enterprise.

Contact us